Enterprises are using cloud and cloud native technologies to digitally transform their businesses to be be more creative, adaptive, and resilient.  As they have done so however, traditional backup strategies have struggled to protect corporate data in the face of new threats like ransomware, and in new locations like the edge, hyperscaled cloud, and SaaS platforms.
There are 7 major facets of data resilience strategies (the fancy name for not just backing up data but making sure it is safe from corruption and available when you need it) that every enterprise should consider as they transform their business: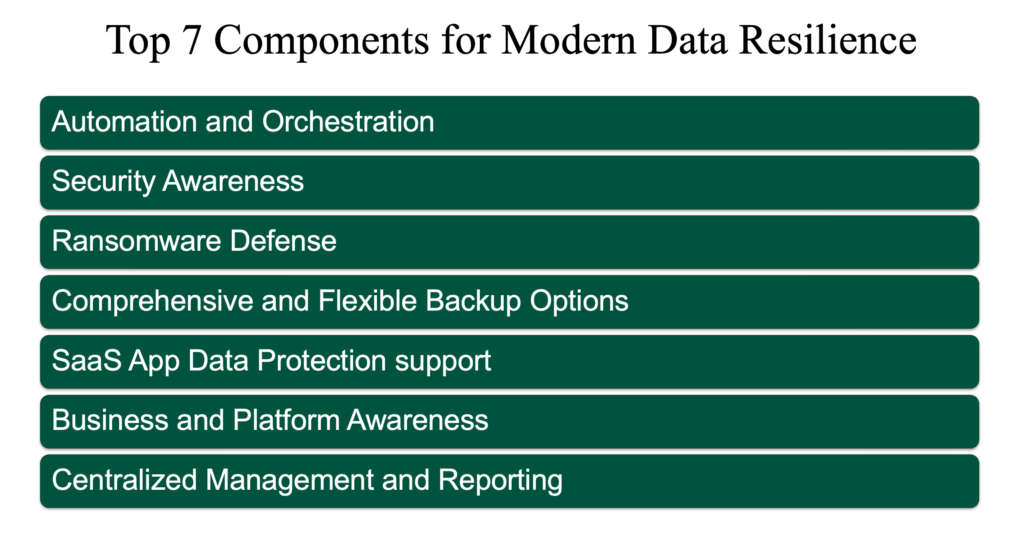 To learn more, take a look at the Top 7 Components report and if you are a Forrester client, reach out via inquiry so we can discuss how you will modernize your data resilience strategy.