Looking for the perfect Valentine's Day pick-me-up for a friend, family member, or colleague? There's nothing quite as crowd-pleasing as a plant, be it a luscious bouquet, a cheerful little potted succulent, or a green-leafed garden set. Whether your recipient is looking to grow a wild wonder themselves or would prefer a no-fuss showstopper arrangement, these are our favorite brands for bringing some nature into the home.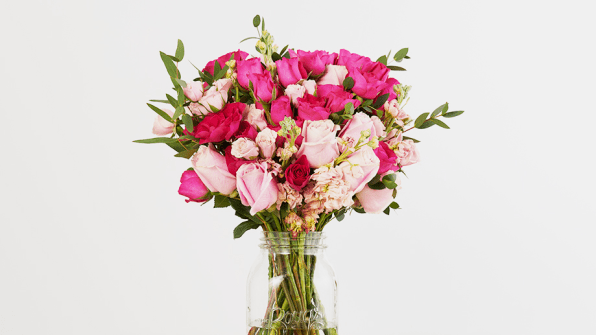 For a classic floral bouquet with all the trimmings
If you're looking for a classic floral arrangement, skip 1-800-Flowers and opt for Bouqs. The sustainable, direct-to-consumer flower delivery service partners directly with eco-friendly farms that utilize minimal waste practices, recycle water, and use more sustainable growing methods. The shorter supply chain and transparent business practices make for a shorter wait time and the longest-lasting hydrangeas or all-white roses that you've ever seen.
Looking for something more spectacular? Floracracy's AI-powfered floral arrangements will deliver a perfectly-tailored bouquet to your loved one overnight. Founder Sarah-Eva Marchese uses data to curate expressive arrangements that the brand calls "vessels," likening the experience of receiving a thoughtful floral bouquet and note to a physical manifestation of care, support, and love. Users can get micro, picking specific floral combinations—or leave it up to the experts—and a concierge team is on tap to pen the perfect accompanying sentiment if you're feeling lost for words. (Note: We tested and loved this service.)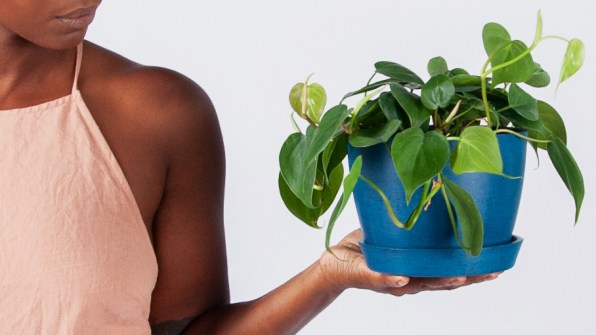 For houseplants you can enjoy for years to come
It's the era of the houseplant, and our rediscovered love for potted plants has led to a boom in companies who hit the direct-to-consumer houseplant model out of the park. Bloomscape offers statement plants of all sizes, from extra-large tropical Monstera plants and tall, delicate Dracaena Marginata Open Weave trees (which are both easy to care for and perfect for beginners) to small pots of trailing, heart-shaped Philodendron Heartleaf and the single leaf Whale Fin Sansevieria. The pots that are included with Bloomscape purchases are classically shaped (i.e., more rounded) and come in a variety of aesthetic colors.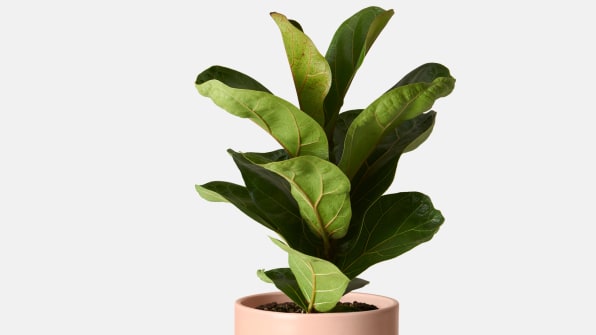 If you're looking for chic, modern houseplants with a chicer look, The Sill delivers (figuratively and literally). The Sill pots its plants in ceramic pots that are more subtly hued and offers more variety when it comes to pots, plants, and sets. Try a lovely Fiddle Leaf Fig, choose from a rainbow of pot colors and shapes for the perky Parlor Palm, or send a delicious Smoothie Grow Kit to the Green Juice lover in your life. The Sill even has houseplant subscriptions — classic and pet-friendly — for those really trying to grow their green thumb.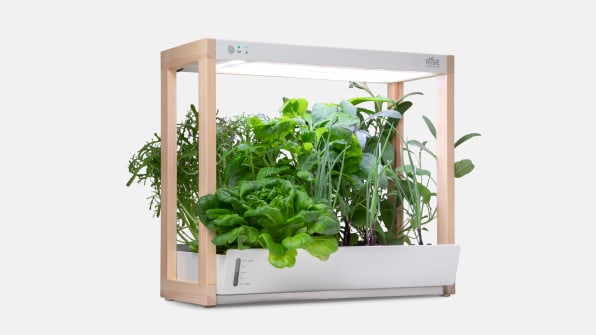 For the perfect indoor garden
Everyone should be able to garden—no matter how small your space and regardless of your lighting situation. That's why Rise Gardens creates smart, compact self-growing gardens that you can keep indoors—complete with automatic watering systems and grow lights. (We loved ours.) Available in countertop and larger, standalone units Rise also carries dozens of ready-to-plant seed pods, for everything from holy basil to touchstone gold beets.
For flowers, trees, and seeds
Anyone growing a garden needs seeds and bulbs. Michigan Bulb Co. makes it incredibly easy to find the best sun plants (Daylilies and Daisies), shrubs (like Hydrangeas), and even fruit trees (hello, Patio Peach Tree) for wherever you're planting. Their Plant Finder tool automatically matches plants with the Planting Zone that you're in, so you can ensure the optimal climate for growth. Similarly, Spring Hill Nursery offers deals on hearty bulb packs of Dahlias and Tulips for beautiful flower beds, stunning Ruby Magnolia trees, and perennials such as Lavender or the Freckle Face Lily that come back year after year.
Fast Company's Recommender section is dedicated to surfacing innovative products, services, and brands that are changing how we live and work. Every item that we write about is independently selected by our editors and, whenever possible, tested and reviewed. Fast Company may receive revenue from some links in our stories; however, all selections are based on our editorial judgment.