Yubo, the video-based social media platform aimed at Generation Z, has launched a program letting popular streamers earn in-app rewards.
Called the Pixel Reward Program, and launched in December, it allows people who create engaging streams to receive Pixels, which are essentially trading-card-style images available for purchase on the platform, from their fans. When they receive the Pixels, they also get 30% of the purchase price in YuBucks, Yubo's internal currency, which can be used to pay for features like boosting a stream's placement in the app.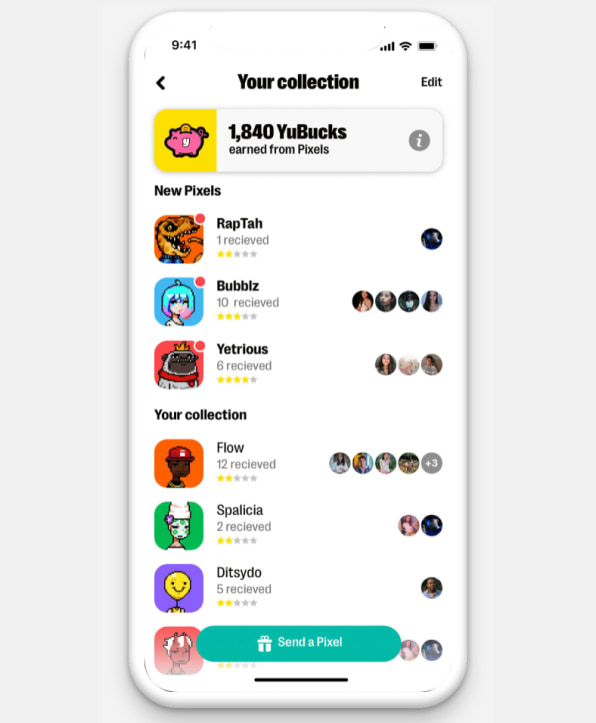 Livestreams on Yubo are intended to be conversations that other users can join in on, perhaps closer to FaceTime or Zoom chats than to the broadcast-like performances, cooking and craft demos, and comedy videos people post to platforms like YouTube, Twitch, or TikTok, says Yubo CEO and cofounder Sacha Lazimi. The platform's goal is to allow its young users—99% of Yubo's users are between 13 and 25, including 76% who are between 16 and 21—to connect with new people who share their interests, not make a name for themselves broadcasting or simply sharing content with their existing friends. As a result, video from the roughly 130,000 live-streamed sessions Yubo hosts per day disappears at the end of the stream rather than remain up for later watching.
"We are not a content platform," says Lazimi. "The goal of going on Yubo is to be able to speak to as many people as you can."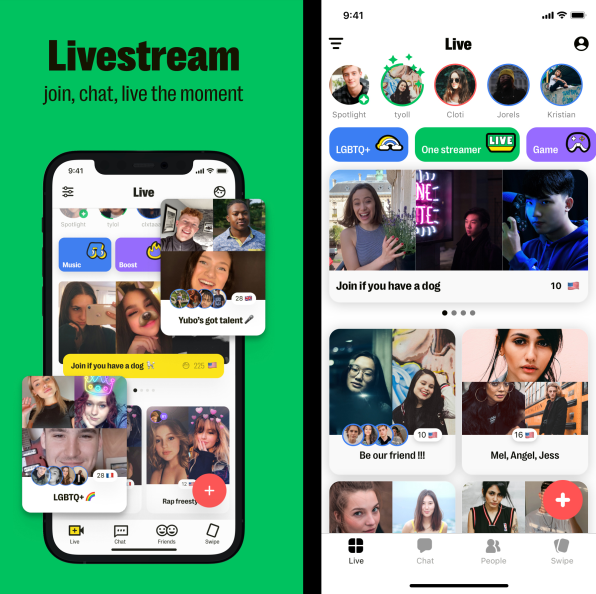 And while YuBucks might seem reminiscent of a cryptocurrency, and the collectible Pixels are aesthetically and conceptually similar to what crypto fans now trade as NFTs, there's no crypto component to the program. But soon, Lazimi says, there will be a real-world currency component: The company plans to roll out an expansion in which streamers will get actual dollars, rather than just in-game bucks, as part of their rewards.
The company—which claims 50 million users, including 12 million in the United States—has also expanded an ambassador program, in which people who are often well-known outside the platform, such as musicians performing new songs or people holding political debates, host live streams and often explain to newcomers how to use the platform.
Yubo has naturally gained an audience during the coronavirus pandemic, when in-person socializing has been more difficult; though digital socializing has been common for young people for decades, on platforms ranging from old-school bulletin board systems and AOL Instant Messenger to online gaming. The platform, which emphasizes that it's not designed to be a dating app, could also be among the first modern digital services to crack the code of connecting people for platonic purposes without generating creepy vibes.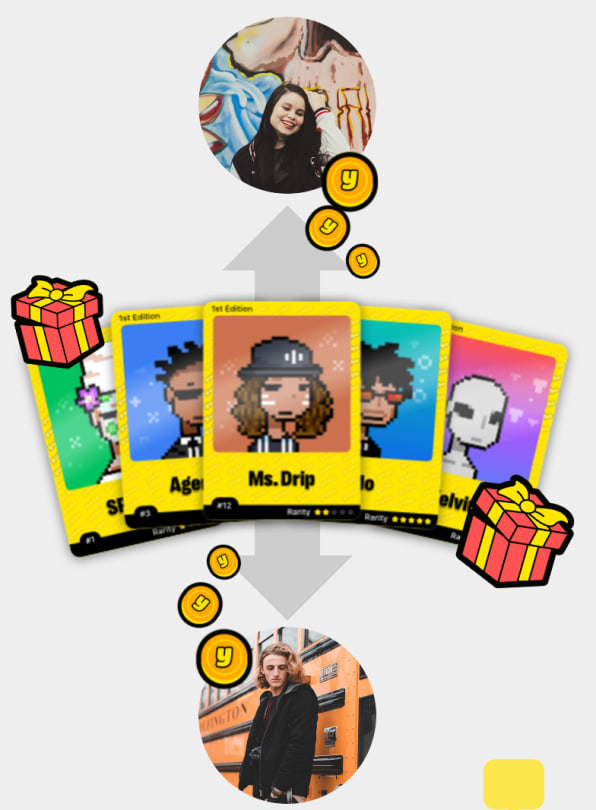 Like other recent tools that connect strangers for online chats, Yubo sets rules to make sure its users aren't bombarded with vulgar content or nudity. Lazimi says its policies generally allow behavior that would be acceptable in a real-world public space, so someone wearing a swimsuit on the beach is permissible while someone flexing in their underwear is not.
And ultimately, Lazimi says, the platform is more intended for hanging out than for performing.
"It's really about socializing with other people," he says.